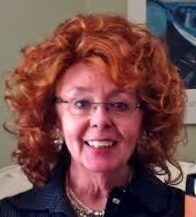 "Feisty…" The Ubyssey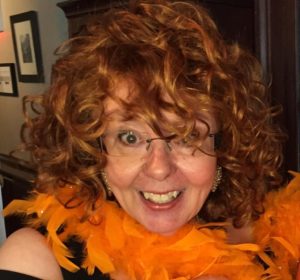 "Infectious…" CBC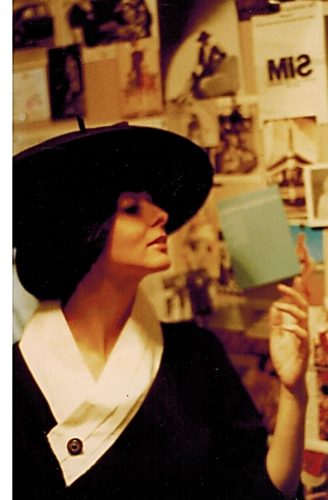 "Best in show…" Variety International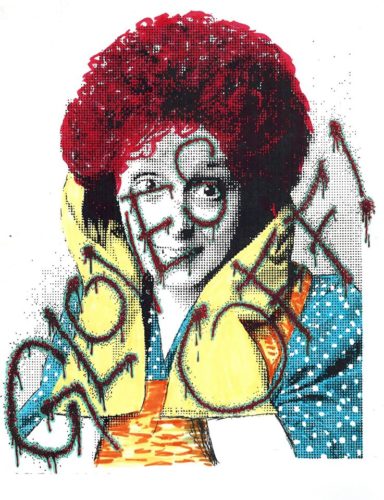 "A comedienne to the manor born…" The Journal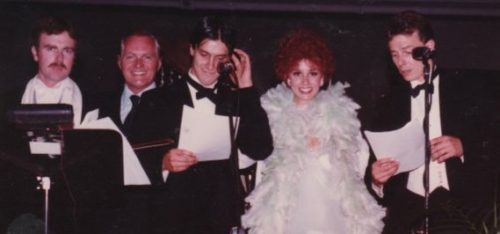 "There's a lady on stage…" The Citizen
The copy they write about me
"When it comes to 'train-wreck' moments, Abby Hagyard has an endless supply. There was the time she channeled Green Acres, bought a vintage hobby farm and learned that you can't stop a tractor by driving it into a barn. The time she got her license to drive transport trucks caused the utmost damned astonishment at the truck-driver training school. Her career in morning drive radio was short-lived. It helps if you're a morning person, apparently. And her days as a bartender are the stuff of legend in certain parts of New York. Why is the rum next to the gin, if you're not supposed to mix it with olives and dry vermouth?
The most interesting thing about these disasters isn't that Abby survived them. It's that they took place right alongside her successful gigs: at Playboy Magazine in NYC; with American Models down in Miami; talking to A List stars as the host of Scene From Here on CBC; starring as Mom on the world-syndicated hit, You Can't Do That On TV; voicing The Care Bears and Teddy Ruxpin; playing to SRO crowds as Shirley Valentine; and winning awards for her quirky stage comedies, I Still Miss My Man, But My Aim Is Getting Better and The Critics' Choice."
What kind of Speaker am I?
What if I made you laugh harder than you've laughed in a while?
What if I proved that our Glory Days aren't behind us, after all?
What if I gave you the chance to try FAME on for size?
Would that be a good time?
My Ideal Audience
People don't really change… have you noticed?
The audience that loves my stuff is made up of three types:
*The ones with a sense of humour
*The ones who bring their A Game
*The ones who love a good time
Where I Speak
*In the Halls of Higher Learning
(Universities, Colleges, Career Training Schools, PD Days)
They get a kick out me
*At Annual Meetings/Conventions
(Businesses, Associations, Fund-raisers, Foundations)
They love my energy
*At Executive Training Retreats
(Leadership, Team-building, Goal-setting – Corporate & Government)
They steal my best stuff
*For Show Biz Groups
(Acting Schools, Modeling/Talent Agencies, Tourism, Hotels, Hospitality)
Who laugh till they cry
Are YOU ready to give me a try?