FAME: The Collectors' Edition
Now on Amazon.com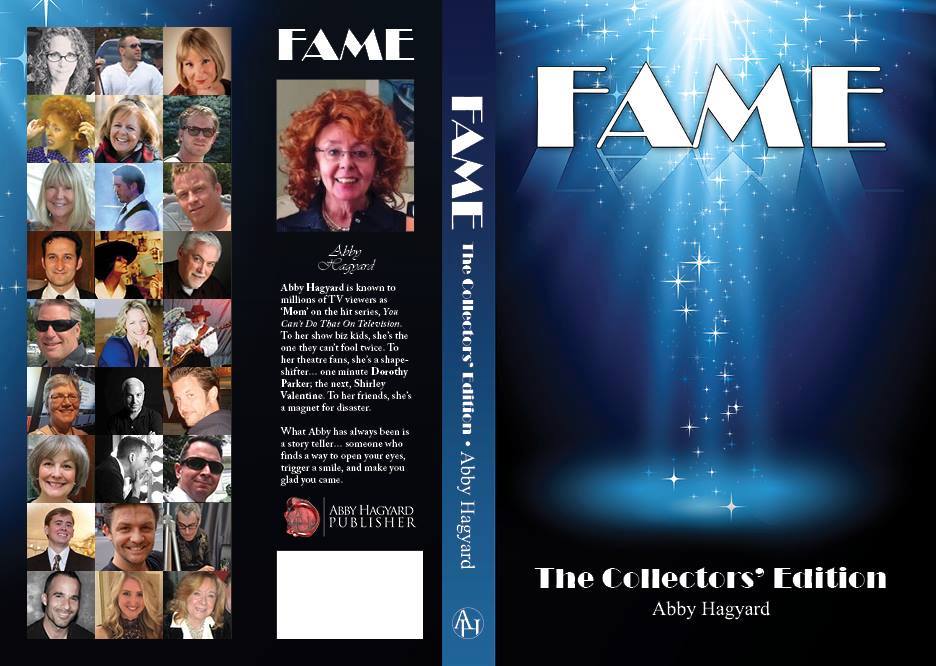 FAME: The Collectors' Edition is the ultimate insiders' guide to show biz… 26 conversations that explore the truth about a world we can't get enough of. You'll find insights honestly shared by Abby Hagyard's famous former kids and 250 one-of-a-kind photos that take us back to the days when TV changed the way we looked at ourselves. Featuring former stars of You Can't Do That On TV and The Care Bears, among others, Abby's colleagues and brilliant kids tell us what it's like to live in the spotlight. FAME: The Collectors' Edition is the true fan's gotta-have experience.
*FIVE STARS*
"Having grown up with the You Can't Do That on Television series, I was thrilled to hear that a behind-the-scenes, interview-type book was being written about it. I read the book from cover to cover the day I received it, and was unprepared for the emotional ride and the depth of the stories and interviews. It is stunning to hear how the various participants achieved their fame, and the paths that fame would take them on. It is even more amazing to see how each of them handled it… AND, what they each learned from it."
Abby Hagyard
"Mom [and the other adult female characters on the show] has created an intensely powerful and moving piece of work, crafted from interviews she had with her former TV kids, as well as other colleagues and friends who all know quite a bit about Fame. Filled with behind-the-scenes photos and ephemera, Ms. Hagyard has opened the door to a very private world, where we can catch up with our favorite TV kids, see what they are up to now, and get a taste of Fame."
Contact me for your personally autographed copy of FAME!